How to set up your first job monitor
Since you define the business logic when a request should be sent on your end (in your server's job configuration or in your own application), there are only three things to configure on allgood.systems. To create you first monitor:
Navigate to Job Monitors on the sidebar, then click Add job monitor
In the form, enter a name for your own reference, a check-in interval (for example 1 hour or 1 day) and select a notification group or just accept the Default. Then click Save.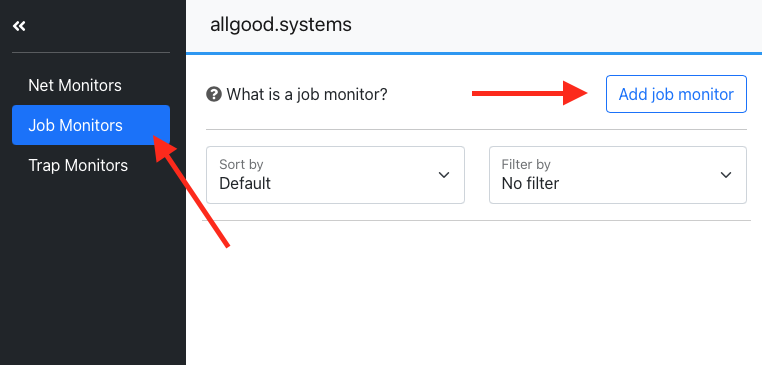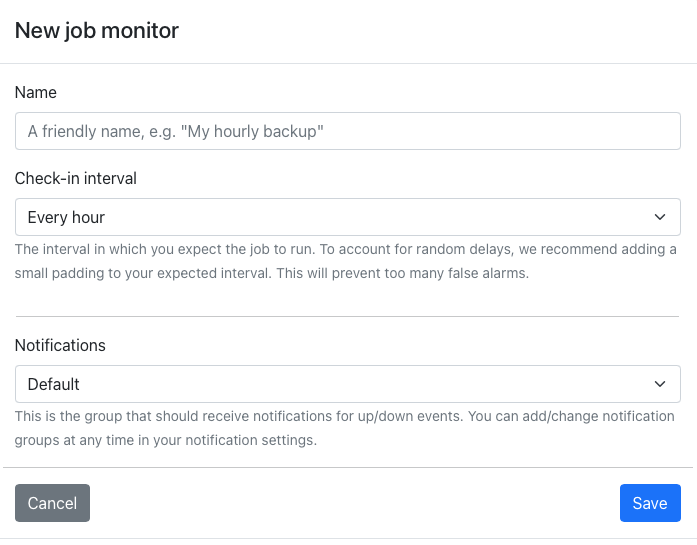 Once you have saved your inputs you can select your new job monitor on the dashboard: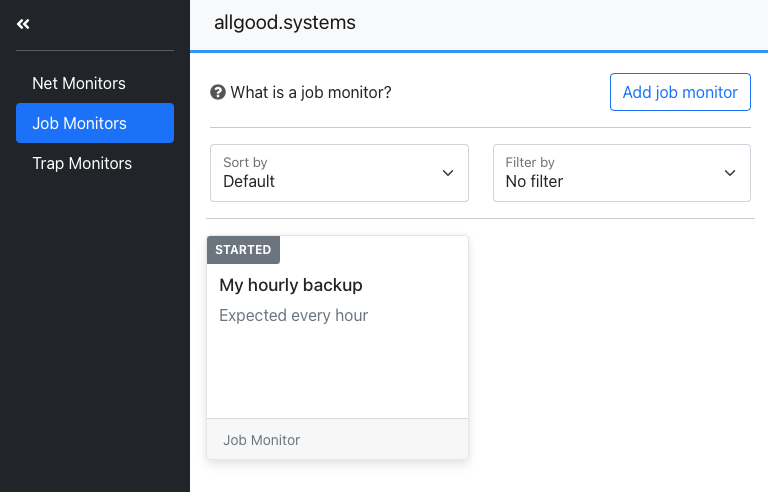 Clicking on the job monitor will take you to its details where you will find a unique URL that your server or application can call.